If you are Italian American, it is likely that for you, Christmas Eve means that some type of fish is involved! The feast of the seven fishes is known as "Esta Dei Sette Pesci". It is a Christmas Eve tradition celebrated by Italian-Americans. Although the majority of Italians enjoy eating fish during this day, not all are familiar with the origins, or the symbolism of the feast.
The origins of this annual feast date back to the Roman Catholic practice of fasting. On the Eve of certain holidays, such as Christmas, Roman Catholics were expected to abstain from the consumption of products containing meat and dairy. Therefore, an alternative was fish!
Many individuals wonder, "Why are there 7 fish instead of 6 or even 8?" The number 7 is extremely symbolic in the Bible and is said to have been used for symbolic purposes over 700 times within it. For example, the world was created in 7 days, there are 7 sacraments. Furthermore, there were 7 pairs of each animal on the ark. Other Italian-Americans choose to prepare 10 fish for each station of the cross, 9 for the trinity tripled, or even 13 for each disciple and Jesus. 
The seven fishes often include but are not limited to the following: Baccala, fried smelts, calamari, eel, shrimp, crab legs, anchovies, clams, lobster, mussels, octopus, and sardines. They are made into delicious plates and enjoyed by families on Christmas Eve!
Baked Cod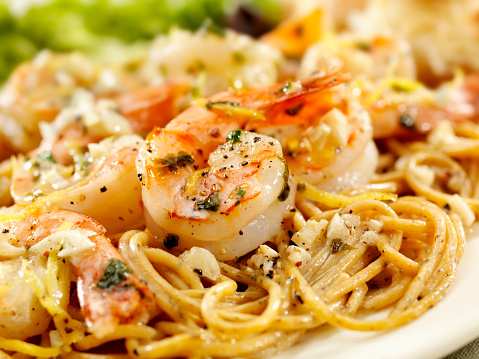 Garlic Shrimp Scampi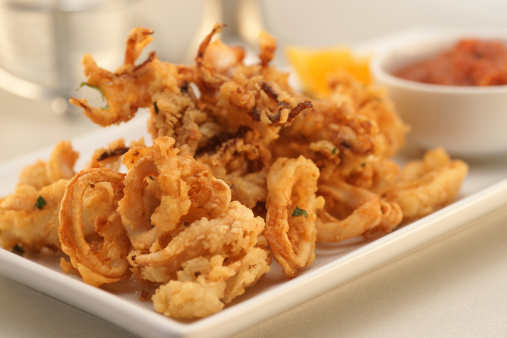 Fried Calamari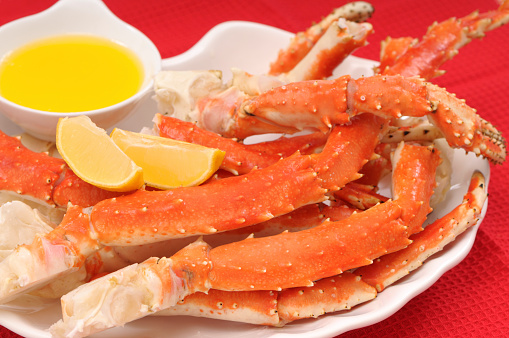 King Crab Legs
Linguine and Clams
Octopus Salad
Muscles with White Wine
Auguri Di Buon Natale A Te E Alla Tua Famiglia!