This match showcased two of Italy's top teams in what most thought would be a classic and it certainly did not disappoint by any means. This match had everything; goals, fast paced counter attacks, a ton of gritty play, and unfortunately a ton of fouls. These teams share similar mentalities in terms of how they like to attack but with different personnel to do so which is what made this match so exciting. Getting to see how these two offensively powered teams attack in opposing fashions was a treat.
Both sides showcased great composure on the ball and smart build up play in the early stages of the match. Milan were missing easy chances early on and failed to be clinical when needed. In the 15th minute of play Napoli's Bakayoko received a yellow card for an aggressive tackle on Milan's Saelemaekers. It was very back-and-forth with opportunities arising for both sides early in the match.
In the 20th minute Zlatan Ibrahimovic broke the tie with a beautiful headed finish. Theo Hernandez put a perfectly timed cross into the box and Zlatan inched ahead of Kalidou Koulibaly to head the ball into the right-side netting. Its worth noting that besides Zlatan, Milan's goalie, Donnarumma was on top of his game despite only being tested a few times.
The 1st goal of the 2nd half came in the 54th minute when Zlatan struck again with a kneed finish off a great cross in from Ante Rebic on the left side of the box. In the 65th minute Bakayoko received a second yellow and a red card on an attempted counter from Theo Hernandez which led to him being sent off. Subsequently Napoli had to push on with only 10 men on the pitch.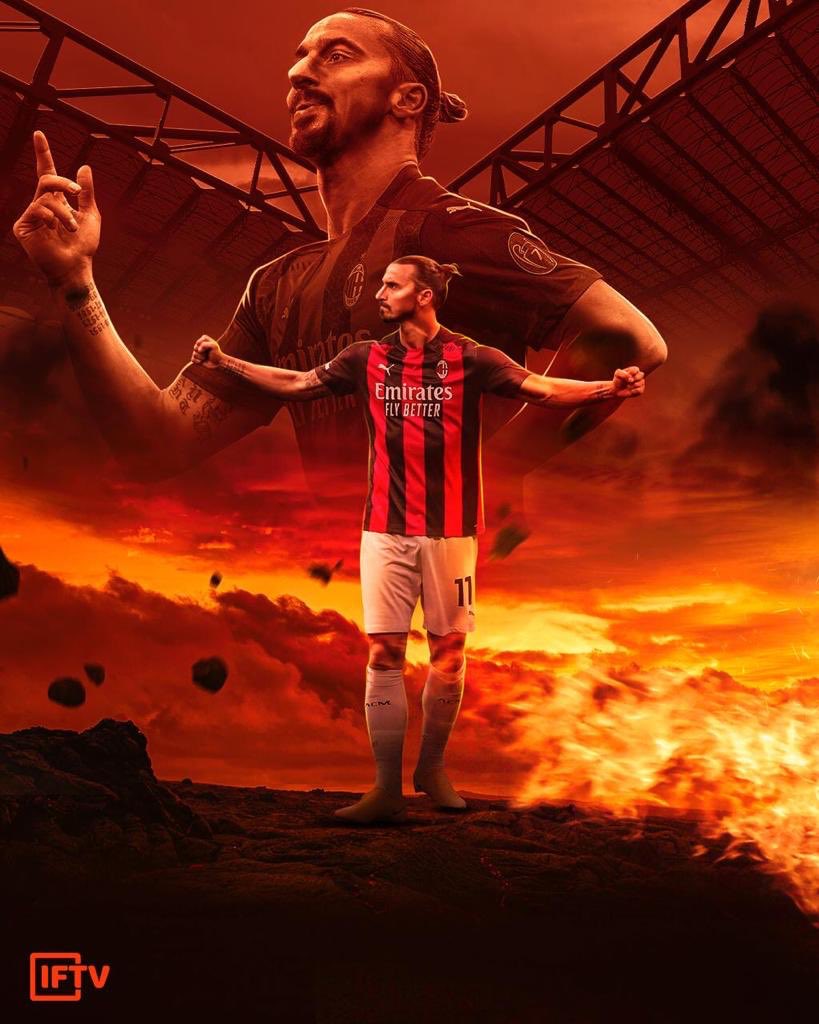 The major theme for most of this match was a lot of fouls and cards being handed out. There were 24 fouls, 5 yellow cards, and 1 red in the match which told the story of the game. It was truly a match of grit and passion on display.
Milan seemingly controlled the rest of the 2nd half with chances coming very scarcely from Napoli. Overall Napoli actually held more possession with over 62% in the match, but you wouldn't able to tell the way Milan were playing. In the 94th minute Jen Petter Hauge, who had been subbed on late, put a great hesitation on Manolas to get by him and went bar in on a spectacular finish to wrap up Milan's 3-1 victory.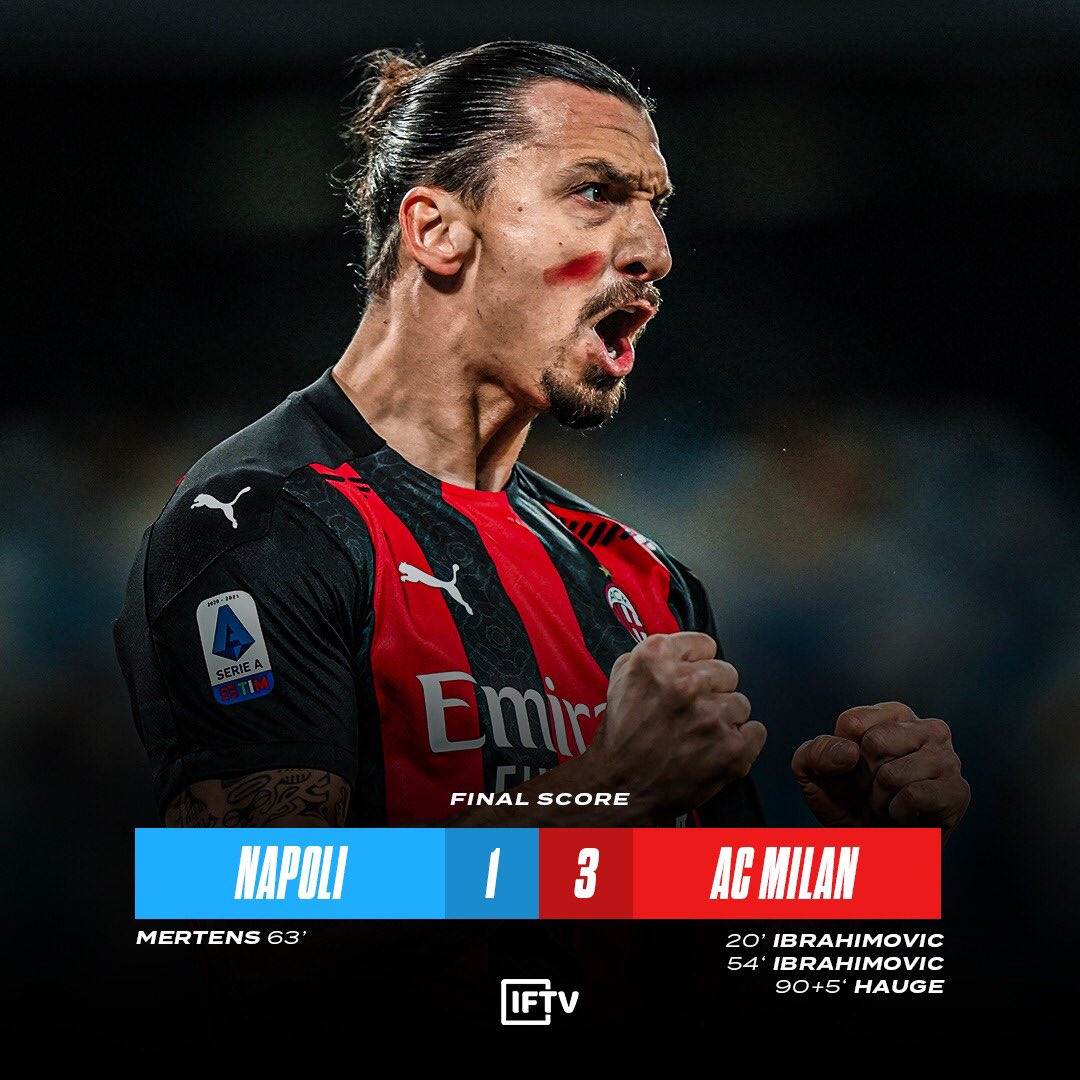 Stay tuned for next week's match of the week. Ciao ragazzi!